Summary
Windsor Country Golf Club is a championship 18 hole course, perfectly located on the outskirts of historic Windsor, an hour north-west of Sydney. The modern clubhouse enjoys panoramic views to the Blue Mountains.
History
1955 a small group developed which, from time to time, played on a social basis on Sunday at Braeside Golf Course, Rouse Hill, subsequently known as Rouse Hill Public Golf Course. This course has since been sold for residential sub-division. Within about a year what began as a party of twelve or so players developed into a conflux of forty or more golfers from both the Hawkesbury district and the Sydney suburbs, and which now had adopted an official name "The Sunday Golf Club".
LET'S BUILD OUR OWN COURSE !
In the winter of 1961 heavy rain had been falling for some time, and one Sunday on the upper verandah of Castle Hill Golf Club over a few glasses of beer someone said: "Why don't we build our own course." Within a week or two a Committee was formed to evaluate two potential sites. The first was on a 150-acre property at Ebenezer, and the second the130-acre dairy property known as Fairfield at Windsor owned by Mrs. Kath Cambridge and share farmed by Barry Martin. The Ebenezer site was available to be purchased. However, Mrs. Cambridge's property was not on the market.
At this stage it was decided to consult experienced experts who enjoyed specialised knowledge in regard to the mysteries of this new venture. Under the guiding hand of Bill Kaye-Smith, the golf professional from Parramatta the committee soon met John O'Neill, licensing expert, Bob Green, Golf Club architect and Prosper Ellis, Golf Course architect The problem of the correct site was soon resolved when Kaye-Smith rejected Ebenezer due to its geographical position and it then remained a study of how to acquire "Fairfield" the site of which Kaye-Smith did approve. Mrs. Cambridge's property was seriously effected by a flood in November 1961 and the problems of recovery were considerable. She agreed to a lease to the Club with an option to purchase. The main conditions of the agreement were as follows: – Mrs. Cambridge retained her existing home on about two-and-a-half acres of land. Of the balance she was to sell forthwith to the Club five acres on which to build a clubhouse for £500 and the residue of about 125 acres to be leased to the Club for 10 years at a rental of £1,300 per year. At the end of this time the Club then had the option to purchase the leasehold area for £40,000 pounds to be paid on terms over a period of a further ten years with at the then ruling bank overdraft rate. Windsor Golf Club was officially formed 7th February 1962. Prosper Ellis' course design duly arrived as did the clubhouse plans from Bob Green. Local contractors were alerted and on the morning of 24th June 1962 approximately 12 months from the discussion at Castle Hill, the first sod was turned
For this vital stage of the undertaking the Committee had retained Vince Church, head greenkeeper of Pennant Hills Golf Club, to supervise. Greens staff had been employed including Barry Callan from Pennant Hills Golf Club, Dudley Becroft from South Windsor, Fred Knobbs and Eric Hawley both from Windsor. Professional golfers were interviewed and eventually Ray Lee was appointed to the position of Club pro. Many local contractors accepted debentures in lieu of pay whilst others worked on the basis of no liquor licence no pay. Things were different then.
BUILDING THE COURSE
Trees by the hundreds were planted and the members themselves undertook this task after advice from the Forestry Commission and Mr. Anderson, curator of the Sydney Botanical Gardens. Work progressed on the course, and in the courts, for the rest of the year., On Christmas Eve 1962 Barry Callan was killed in a car accident on his way home from working on the course. This tragic event deeply affected all those at the time involved. A new greenkeeper was soon employed. Mr. Wal Cane, who held the position until 1993. He was succeeded by Steve Seckold, who remained until 2003. Our current superintendent, Peter Carey, came from the ranks, having joined the greens staff when he left school. The first Annual General Meeting was conducted at the Catholic Hall, Tebbut Street, on 1st February 1963 by which time the Club had accepted 234 members. At this meeting Bruce Walker was elected Club Captain and the Reverend Father Leo Murphy Vice Captain. At the Directors' Meeting on the 8th of February Allen Bushell was elevated to President. Ron Davies was welcomed as a new Director who had been voted into this position after Bruce Walker had been elected Captain. The first Greens Committee comprised of Reg Hall, Max Woods, Okkie Voller. Match Committee was Bruce Walker, Jack Sparkes, lan McEwan and Father Murphy. Handicap Committee was Paul Choquenot, Merv Cross and Keith Porges. Ron Davies was elected Treasurer, and Mr. M. Almeida Auditor. On 27th February 1963 the inaugural meeting of the Windsor Associates was held and chaired by Mrs. Nancy Paine. The Committee elected was: – President: Mrs. Ella Ross Vice-President: Mrs. Roma Hall, Secretary: Mrs. Lyle Snell, Treasurer: Mrs. Jacqui O'Brien Captain: Mrs. Jess Parker Handicap Manager: Mrs. Enid Bushell Committee Member: Mrs. Grace Hayes Auditor Mrs. Dulcie Arnold
LET PLAY BEGIN!
By the first Annual General Meeting in February 1964 membership had risen to over 500 and at the same time that the Club had shown a loss of just £19 for the year. Twelve months later John Curtin recorded the first hole-in-one on the eleventh, and on April 24 the Club conducted the first professional event with prize money of £150. This was a sensational victory for Frank Phillips who spreadeagled the field with a 65, winning by six strokes from Bob Stanton on 71 and followed into third position by Chris Porter and Allan Murray with 72's. At the Annual General Meeting 1966 Allen Bushell was created the first Life Member of the Club. 1972 saw the expiration of the lease with Mrs. Cambridge and the Club exercised its option to purchase the property. We now owned our own course. Ray Lee had been replaced in 1964 as Club Professional by Les Brooks and in 1972 he in turn resigned and was replaced by Michael Moulds who served over 30 years as Club Professional. In 2003 Michael retired and was replaced by Wayne Kesby, a former Windsor Junior, who remains to this day. The seventies were marred by some severe floods and in 1976 four new permanent greens were constructed out of flood reach giving a short nine hole course playable at all times. Changes in rainfall patterns in the district have reduced the incidence and severity of floods and these greens are no longer used. 1980 saw the completion of the contract to purchase and we now own an established course and clubhouse which enjoys a reputation for excellence far and wide. In this year the name was changed to the Windsor Country Golf Club. These years have not always been easy for the Committees and Executives, but for the countless thousands of rounds played and glasses raised by members there can be nothing but satisfaction felt by all those involved during this time. These notes are taken from "The First 21 Years" written by Bruce Walker
RECENT YEARS
The last 20 years have seen significant changes to the club and the course. Some original greens have been systematically replaced, fairway watering introduced, ornamental garden beds planted and massive tree planting programmes implemented. Over forty years later many foundation members still play regularly in competitions and give service on committees. The disastrous floods are a distant memory, membership is nearly at maximum with Saturday fields regularly exceeding 240 players. The course is a challenge to players of all levels and represents a magnificent legacy to the Hawkesbury district. Members and visitors are always welcome for a round and a beer afterwards.
Getting Here
From Windsor Road : Turn left at the traffic lights into Macquarie St. Straight through 3 sets of traffic lights towards Penrith. Under rail bridge then first right. Left at T intersection then hard right.
From Richmond: Turn right at first set of lights, follow road under railway. First right after railway, second left, hard right.
From Richmond Road: Turn right at roundabout towards Windsor. Through first set of lights, past the speed camera, bear right with road, through second and third sets of lights. Next left after third set, left at T intersection then hard right.
Location Map
Standard Golf Course Prices
Day
Walk
Round with Cart
Cart Hire
Club Hire
Monday
$22.00
$38.00
Tuesday
$22.00
$38.00
Wednesday
$22.00
$38.00
Thursday
$22.00
$38.00
Friday
$22.00
$38.00
Saturday
$22.00
$38.00
Sunday
$22.00
$38.00
18 holes with cart for 2 players + a drink each
Windsor Country Golf Club
Specialising in Functions and Weddings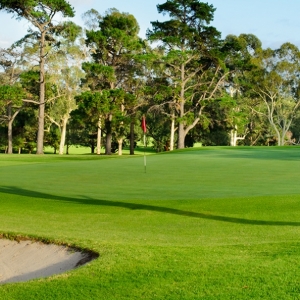 ---
18 holes with cart for 2 players + a drink each