** Minimum Requirement - 4 people
3 NIGHT / 2 ROUND PACKAGE
Three (3) night's accommodation for 4 people in a premium 2 Bedroom Apartment (4.5 Star)
4 Single Beds
18 holes with cart at Emerald Lakes for 4 people
18 holes with cart at Palm Meadows for 4 people
FROM $549pp (Based on 4 People)
FROM $499pp (Based on 8 People)
4 NIGHT / 3 ROUND PACKAGE
Four (4) night's accommodation for 4 people in a premium 2 Bedroom Apartment (4.5 Star)
4 Single Beds
18 holes with cart at Emerald Lakes for 4 people
18 holes with cart at Palm Meadows for 4 people
18 holes with cart at Palmer Gold Coast for 4 people
FROM $749pp (Based on 4 People)
FROM $699pp (Based on 8 People)
5 NIGHT / 4 ROUND PACKAGE
Five (5) night's accommodation for 4 people in a premium 2 Bedroom Apartment (4.5 Star)
4 Single Beds
18 holes with cart at Emerald Lakes for 4 people
18 holes with cart at Palm Meadows for 4 people
18 holes with cart at Palmer Gold Coast for 4 people
18 holes with cart at Palmer Colonial for 4 people
FROM $949pp (Based on 4 People)
FROM $899pp (Based on 8 People)

Make An Enquiry
EMERALD LAKES GOLF CLUB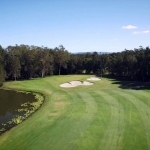 Emerald Lakes is an 18 hole golf course renowned for its multitude of pristine lakes and championship design.
View
PALM MEADOWS GOLF CLUB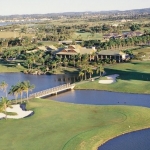 Palm Meadows Golf Course is a par 72 and measures 6319 metres off the championship tees. Water comes into play on 14 holes and there are 82 sand bunkers.
View
Available Dates
19th February 2019 to 20th December 2019